I think that many people try to live in a world where they think the key to a happy life is to focus only on the good. But, only fairy tales have no evil and even most of those have an antagonist.
I was watching a video earlier by Pastor Francis Chan where he emphasizes that we should all be aware that Satan exists and that he is always working against us (video posted below). If you believe in Christ, you must believe that Satan exists too. Satan is the antagonist in our story. In fact, like Mr. Chan says in his video, Satan comes at us all the time through popular media and culture. Shows and movies involving spiritualists talking to the dead, crime and gore are just a few of the many themes in which he gets to us. But I digress.
Watching the video got me to thinking about a very vivid dream I had a long time ago. I am thinking I was in my teens, so at least 22-27 years ago. In the dream, I was living in a world being ruled by Satan.  Myself and countless people were chained to a machine that resembled a furnace but with levers and such. We were made to work endlessly and not stop for a second or Satan would notice and punish us. My brother was in the spot next to me. No talking. No anything. The world was consumed with fire and the sky was red. Satan himself was enormous, like a giant. The landscape resembled the burnt out cityscape of New York or any other large city with skyscrapers. It truly was hell on Earth.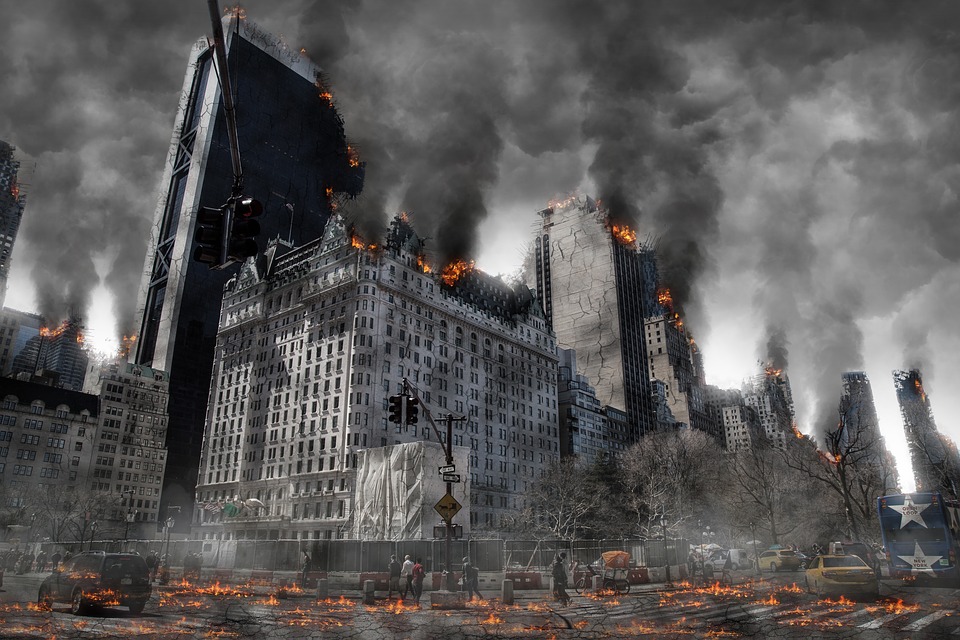 Continue reading Being Aware of Satan