Having been on Earth for about forty five years now, I have heard some amazing personal experiences (and had my own) in the way of God and Christ. I started this blog so that people can read about some of these experiences and even share their own.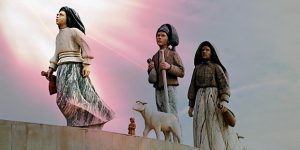 Experiences have been known to be very personal and solo and yet there are other experiences, like those at Fatima, that involve a multitude of experiencers.
So, if you have come to this blog looking for inspiration from others or are looking to share your very own, welcome! My name is Brad. I run this blog. Feel free tor each out to me anytime.